The gases that pollute the atmosphere of our world unfortunately emits exhausts of the vehicles we use. What happens if the particle filter is blocked order to prevent this? Or what can be the result of the cancellation of this filter? If you would like to know this special filter, ask questions frequently. First of all, it is a brain automation system for new generation vehicles, so if the filter is blocked, the service light will come on. Of course, there's no need to worry. Because the blockage in the particulate filter is quite natural and depends on how often you use your vehicle. This filter with a regeneration system causes the combustion of the fuel in the engine and the incineration of the particles formed in the honeycomb tissue.
We Perform Particulate Filter Removal in a Very Short Time
Please do not worry about cleaning the particulate filter, which requires approximately 1 hour of operation. Because our expert staff will clean your filter in a very short period of time. Of course, first of all we check with our devices whether the source of the problem is related to filter obstruction. Therefore, if there is congestion, an intervention is taking place. Of course, the change of the particle filter with a certain economic life comes to the agenda again at the most affordable prices, this process can be done by our company. Now, if you wish to block the particle filter in your vehicle, what kind of negativity occurs in the light of this issue;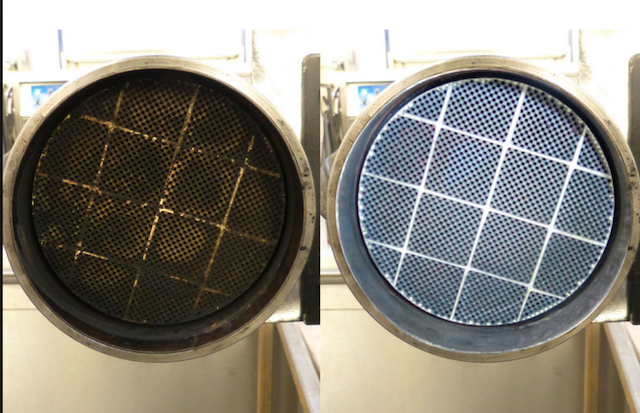 Diesel Particulate Filter Congestion Causes Power Loss
In the case of blockage of the particle filter, the first sensed symptom is the decrease in engine performance. Therefore, it can be said that particulate filter blockage affects the overall performance of the vehicle. In addition, the difficulty of the vehicle's first departures should still be considered as an important sign that the filter is clogged. Of course, before all of these symptoms will be reached as a DPF warning on the control panel of your vehicle, where congestion has occurred. In the meantime, let's make a very important reminder; especially in diesel vehicles, the oil must be in the international standards. Because, one of the important factors in the blockage of the particulate filter is oil. You can call our company at any time of the day for all your exhaust problems including diesel particulate filter problems. We are honored to answer and welcome you in our company. Good wishes.